Developing Your Program
College Activities
College Activities to be completed in collaboration with faculty and administration
Activity #1
Discuss how well your business advisory committees meet the absolute essential requirements of program development and whether they can be improved.
Activity #2
Using the grid developed in the Knowing Your Audience Module, identify which additional businesses need representation on your employer team. Focus on seeking out high-level technical executives, first-line hiring managers, and technicians at those organizations.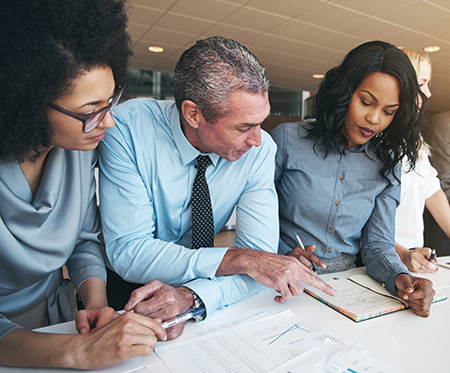 Activity #3
Develop an elevator speech (Sample Elevator Pitch) that describes your program and the value proposition to employers for spending time with you and lending their expertise to the program.
Activity #4
Review the BILT Toolkit to determine where your advisory committee lies on the continuum of engagement. How might your college adopt all or part of the BILT model? Consider hosting an initial meeting with a focus group of employers (those currently on your committee and new ones) to discuss if employers believe the BILT model would be beneficial for your program development efforts.
Anticipated Outcomes:
Increased employer engagement
Increased enrollment
Increased graduate placement