Joining Voices
College Activities
College Activities to be completed in collaboration with faculty and administration
Activity #1
Using the grid developed in the Knowing Your Audience Module, work with other departments and divisions at your college to determine which employers are connected to more than one program. (e.g. manufacturers, hospitals, and municipalities all hire IT, accounting, and/or business management graduates)
Use this list to cross reference the college's best-connected employers. These are the employers who understand the value of your college on a broader level.
Activity #2
Identify employers in your area that are in leadership positions for their industry (industry associations with national, state, local chapters, etc.). This can often be found by viewing the "Who we are" information on corporate websites. Research senior leadership on LinkedIn for more information.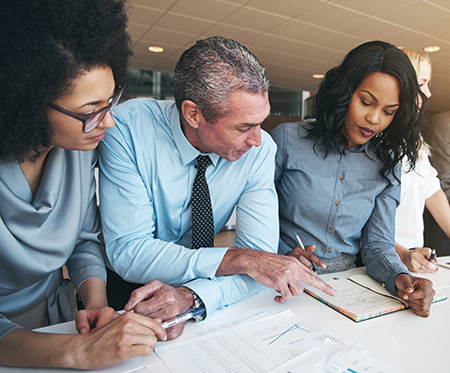 Activity #3
Use the above information to:
Initiate conversations at the CEO and college president level to discuss ways your college could benefit from the employer voice at local, state, and national legislative forums.
Brainstorm the initiatives your employers are passionate about and determine if there are intersections where your college can assist them and they can assist you. Joint efforts around technical skills training and apprenticeships, for example, are natural ways to collaborate.
Anticipated Outcomes:
Increased involvement by employers bringing their network to your college
Increased partnership opportunities for new program development and support