Knowing Your Audience
Introduction
Understanding Employers' Needs
The ongoing hiring of graduates is a key indicator of employer support for partner colleges. To best serve local employers, colleges must be aware of the evolving needs of businesses in the region they serve. For need-sensing to be effective it cannot be a reactive process, but rather one in which the college provides employers opportunities to share information on a regular basis.
It's critically important for employers to keep the college apprised of industry trends. Detailed information from employers on current training needs, projected hiring needs (both short and long-term,) retirement projections, and strategies for growing their employment base will help colleges build industry-informed programs.
Information on specific industry trends in technology, licensures, certifications, processes, and regulations can help colleges enhance existing programs or create new ones.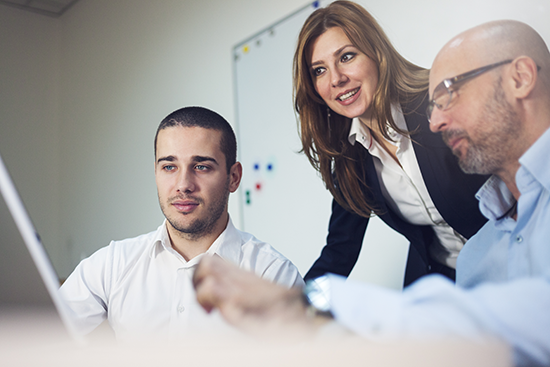 Employer Feedback
Employer feedback provides valuable information on the skills of graduates as compared to an employer's incumbent workers. This feedback on both employablity and technical skills enables a college to address gaps in academic, student support, and extra-curricular programming.
Gathering information from businesses may happen in a variety of ways such as attending meetings of employer-focused alliances, economic development or workforce development boards, chambers of commerce, or other activities that are hosted by groups outside of the college. It may also be gathered through college-driven activities such as employer roundtables, one-on-one outreach, partnering between continuing education and academic divisions, or employer satisfaction surveys.
Businesses may provide letters of commitment stating their need for workers to be trained through grant programs proposed by the college. Rather than supporting, employers are committing to and validating what the college proposes to provide through the grant. The willingness of local employers to endorse the college in grant seeking efforts is an indication of their engagement with the college and their familiarity with its programs.
Some employers may interact with the College through participation in career fairs, offering facility tours for students and sponsoring internships or apprenticeships.
This general involvement is important to the college in that it helps to inform programs, connect employers with students, increase student recruitment activities, and build valuable relationships between the college and the community.
Considerations
Employers are busy running their business. Find easy and efficient ways to involve them.
Don't make your first involvement an 'ask,' but rather show that you are interested in their business, what they do, their employees, and their place in the community.