Knowing Your Audience
Employer Outreach Activities
Activity 1 – Get Involved
After identifying employers in your sector, ask to attend meetings of chambers of commerce, economic development organizations, workforce development boards, and/or the college foundation. Introduce yourself at those meetings, as is appropriate to the setting. Alternatively, ask a community partner to arrange a meeting together with an employer contact if they have a strong relationship.
After the meeting(s), follow-up with a note of appreciation to those employers for dedicating their time to the boards they serve on and let them know how their work contributes to your college's workforce development initiatives.
Ask to schedule a meeting with them to learn more about their businesses. (Remember that the purpose is to listen, not to promote your college.)
Use the Outreach Plan Worksheet to prepare and follow-up on your outreach activity.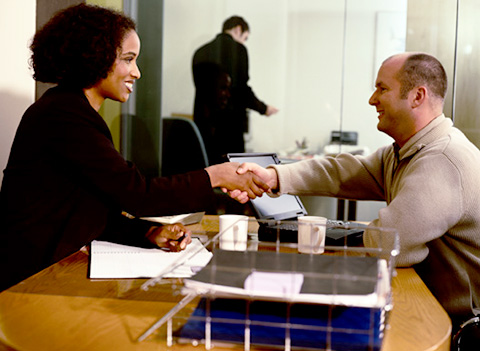 Activity 2 – Finding the Fit
Develop a checklist form to use with employers to gather information on items such as the types of industry credentials they recognize.
Each employer will have different needs and interests, so be prepared to identify the best way for each employer to engage with your college. (Examples: providing internships, hiring graduates, serving on advisory committees, participating in career fairs)
Use the Employer Interview Guide to assist with gathering input regarding hiring and training needs.
NOTE: Do not overwhelm employers with "100 ways to engage with our college." Rather, listen to them and offer one or two ways for them to become involved. Develop a flyer highlighting college engagement activities, to be used as a "leave behind" when you meet with employers.